---
"If everyone believed in themselves like Sunny,
the world would be a wonderful place.
With the stress and problems in childrens lives
Sunny's program & book gives them permission to dream,
live and be who they want to be!"
The students really love her program."
Tom Huston principal of 7th St. School, Oil City,Pa.
---
"Sunny puts her positive spirit in the messages
that she sends out in her programs and book.
Always be respectful, keep dreaming and follow your heart
In todays world we need more of that."
Sylvia Lukasiak assist. principal of Hasson Heigths School, Oil City,Pa."
---
"Your program was fantastic you had the students
involved the entire time and they loved it.
Great message"
Mrs Scanell
---
"What a wonderful positve program the students
were capitvated right from the beginning.
Very powerful messages"
Mrs Anderton
---
"Your Believe in Yourself program was a hit
with the students & teachers.
Take your program on the road the world
needs more of you."
Mrs Krensvage
---
"Your program was so uplifting what a great message
Our students really learned a lot and had fun!"
Mrs Shaffer
---
"Great uplifting program
very interactive the students loved it "
Mrs Connor
---
"The students were so motivated and involved
students loved it, come back again "
Mrs Singer
---
"Excellent program we need more programs
like this to inspire the students "
Mrs Margherio
---



"I really enjoyed your music and what you

had to say to our cheerleading group" It is really inspiring."

Stacy Mcfall



---



"Your were amazing I really enjoyed your songs

and the speech you gave to our cheerleading group"

Claudia Ames



---
In a live television broadcast interview with WSEE 35 television personality
Dave Belmondo "Sunny I heard your song Hills of Pennsylvania this morning
It is the most beautiful song about Pennsylvania
and I just find myself singing the song over and over. It is such a down home song
And what a beautiful voice and great music video."
Dave Belmondo WSEE Channel 35 television personality
---
"Absolutely awesome song "Hills of Pennsylvania" by Sunny James.
It is the best song that I have ever heard of an upcoming recording artist
It is so touching I think it would make a great state song
I think this will become your signature song
what talent this young lady has and such a beautiful soothing voice
Her songs definitely touch your heart and soul
definitley a must see performer"
Sam Gordon of WKQW Radio station & Out & About Television host
---
After Finishing her song "In America" in a live on the air performance on 9/11
"What a beautiful voice, why aren't you in Nashville" this lady has
such unbelievable talent.
John Walker 95.1 the Cat Radio Station
---
"Your song Hills of Pennsylvania is so beautiful,
it should be our state song"
Marilyn Mohnkern
---
"Sunny I played your song Hills of Pennsylvania for my sister who now
lives in North Carolina, she cried like a baby. It brought back such
great memories for her growing up here in Pennsylvania"
Mark Fox
---
after singing at the Oil City Veterans Day Memorial
"your song In America brought the tears right to my eyes
it was greatly appreciated by all those who attended"
Don Long veteran and resident of Oil City,Pa.
---
"Sunny I just got chills watching your music video "Hills of
Pennsylvania" it is so touching and beautiful
Professional studio musician Gary Zuck
---
"The song Hills of Pennsylvania touches your heart and takes you back to your childhood"
her songs come straight from the heart, what a beautiful voice this
gal needs to be in Nashville.
promotor Johhny West
---
After singing "Hills of Pennsylvania" at the Huntindon, Pa. Fair
Sunny was approached by 3 radio personalities wanting copies to play on
the air for their stations and 2 performers wanting permission to sing
the song when they perform.
---
Believe In Yourself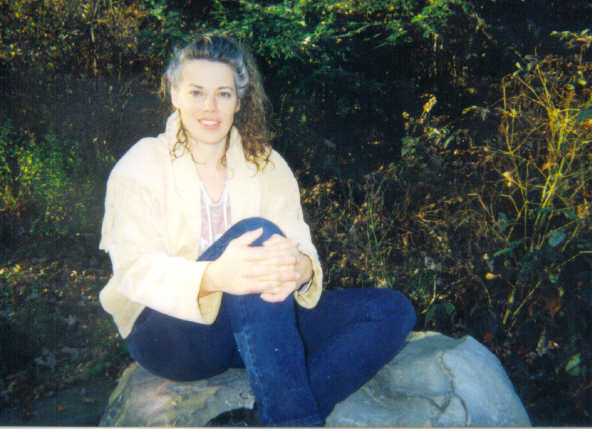 People Will Believe In You
have Sunny James at your school, college or event
(814) 676-8954